Charles O'Neal


Lead Consultant
Strategique
1/2012 - Present
Business Development, Sales Strategy, Communications, Public Policy Development
President
Dallas Black Chamber of Commerce
6/2010 - 12/2011
Vice President - Bus & Econ Development
Dallas Black Chamber of Commerce
1/1994 - 6/2010
While President, and as Vice President, O'Neal was responsible for Business Development and Economic Development programs providing technical assistance, expanding contracting opportunities and offering resources and referrals for business expansion.
O'Neal has a long history of involvement in the Dallas community. Prior to assuming his management roles at the chamber, O'Neal served as the DBCC's Main Street Manager, working with community-based organizations, realtors, utilities, insurance and financial institutions to coordinate plans for revitalizing Martin Luther King, Jr. Blvd. Additionally, O'Neal was instrumental in creating the MLK Boulevard Merchants Association.
An award-winning career in the newspaper business provides the backdrop for O'Neal's insight into the inner-workings of our city, state and nation and helped shape credible opinions on the entire spectrum of the African American Experience.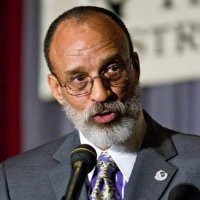 Charles O'Neal, Principal