Company
Strategique is an innovative new consulting firm providing a wide range of services, including communications, business, and strategic relationship consulting. Our goal is to assist our clients in maximizing their business goals by developing and implementing unique strategies.
Strategique is poised to assist businesses in their efforts to expand markets through tailored messages, develop sales/business development strategies, and interface with government agencies.
After 17 years at the nation's oldest and largest Black chamber of commerce, the Strategique team has an intuitive grasp of "bottom line" issues in business formation, including experience assisting businesses across a wide spectrum of industries: service, professional, logistics, and construction, with a particular focus on market expansion opportunities.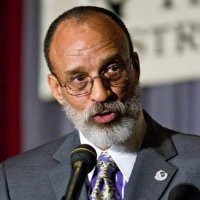 Charles O'Neal, Principal
View Full Bio